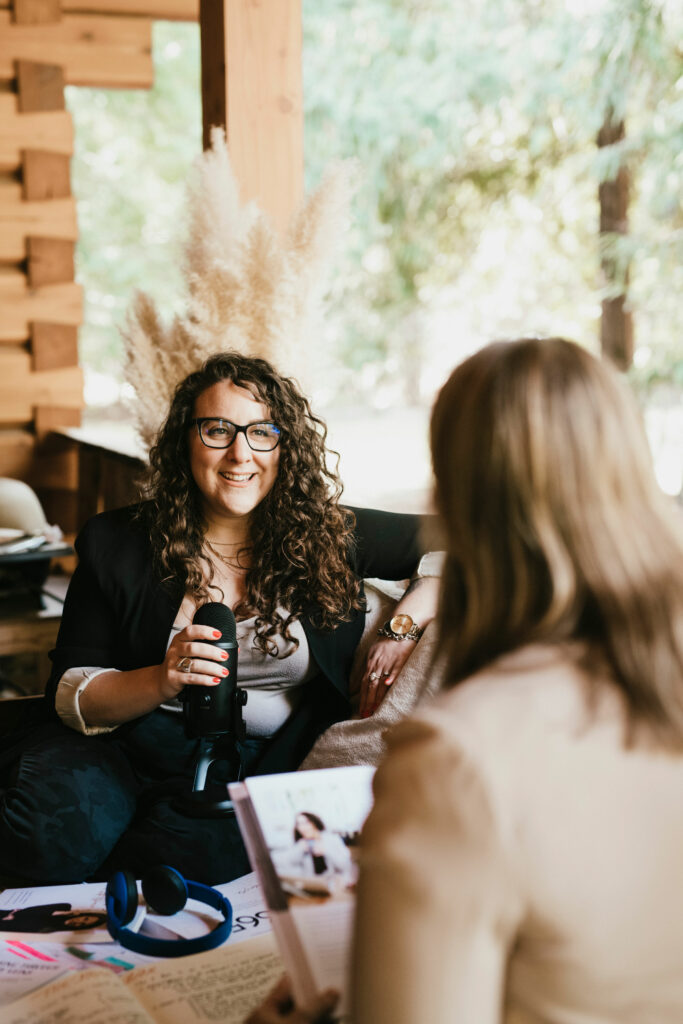 Blair Kaplan Venables, Founder + CEO of Blair Kaplan Communications and Founder of The Global Resilience Project, became a badass social media marketing expert before the world dubbed social media marketing a "thing."
Before graduating from the University of Winnipeg, she travelled to Europe and spent the summer living in Greece. She was briefly a server at a heavy metal rock club, but she decided her talent was best maximized on the beach. 
Her American friends that she met along the way encouraged her to join this thing called "Facebook" to share photos with her. Because she wanted some proof of her shenanigans, she obliged.
While studying Public Relations, she learned to navigate Facebook and quickly became proficient at navigating the social media vortex. 
Fast forward to 2008 when Blair decided to leave a three and a half year career at lululemon athletic to start her on Public Relations company in Vancouver, Canada and the beginning of a recession at the tender age of 23.
Because she was a serial entrepreneur, she also accidentally started a health and wellness coupon company while on the pursuit of attending free or discounted yoga classes. Starting two companies at once was an exciting challenge and was the bridge to Blair meeting many business owners in Vancouver. She frequented the networking circuit and met as many people as she could. 
A question that a lot of business owners had was, "do you know how to use social media for marketing?" And, of course, being savvy like MacGyver, she always said yes. At the time, there were no courses or teachers of social media, so Blair applied what she knew about Public Relations to the world of social media and began offering that as a service.
I guess you can say she is considered a pioneer of social media marketing (her clients would agree).
As new social media platforms made their way into our free time, Blair would quickly learn how to use the platform for marketing and then teach courses on that subject. She also began offering private and group coaching for those who wanted a more intimate learning experience.
Over the years, she managed various social media marketing aspects for companies like Miura Golf, Sunice Golf and Snow, Gibbons Whistler, Alpine Riding, BC Transit, Whistler Transit, WNORTH Conference, The Juice Punk, Peak Ventures Fine Custom Homes and much more.
She has taught social media and marketing courses at the British Columbia Institute for Technology, for many global organizations and at various Chambers of Commerce.
She has helped her customers grow their followers into the tens of thousands in just one month, win integrative marketing awards and had been instrumental in the launch of many innovative companies.
She speaks on national stages, and her expertise has been featured in media outlets, including Forbes, USA Today, Maxim, SUCCESS, CBC Radio, Thrive Global and more.
In a diary entry from December 21, 1996, Blair asked, "Do you think I have a chance of publishing a book?" Well, Blair did it 24 years later and is the #1 best-selling author of Pulsing Through My Veins: Raw and Real Stories from an Entrepreneur. She launched her first book during a global pandemic and leveraged social media to boost her to best-selling status.
In 2022 she published her second #1 best selling book, The Global Resilience Project book, and launchd her podcast, Radical Resilience.
You can find her sharing her passion and expertise on stages and Zoom screens worldwide, and yes, she is also a speaker for hire.
When she is not working, you can find Blair camping, hiking, stand up paddleboarding, exploring nature, rocking out a concert or travelling the world. She also enjoys relaxing with her husband and cats while snacking on Milk Duds, watching reality television.
Blair lives in British Columbia, Canada, and although she is a city girl at heart, she has traded her stilettoes for plaid and loves life in the mountains.